The Cleanest, Greenest, Nutrient Dense Superfoods
Big Picture Food's refrigerated line of packaged fresh Organic Olives, Peppers and Capers set a new standard for taste, nutrition, and sustainability.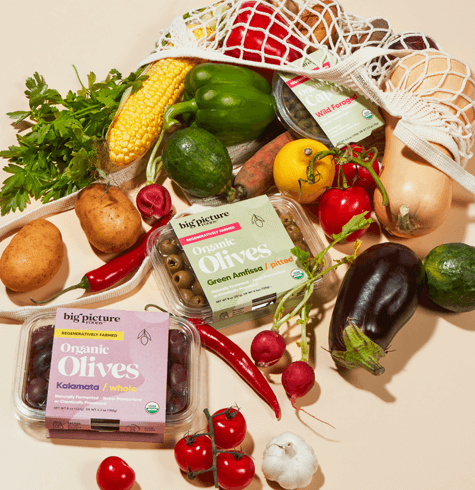 Higher Standards
At Big Picture, you know exactly what you're getting - authentic, naturally fermented, living foods that are never pasteurized or processed, with absolutely no fillers or preservatives.

Our foods:
- Nourish your body
- Regenerate ecosystems
- Empower farmers
- Reverse climate change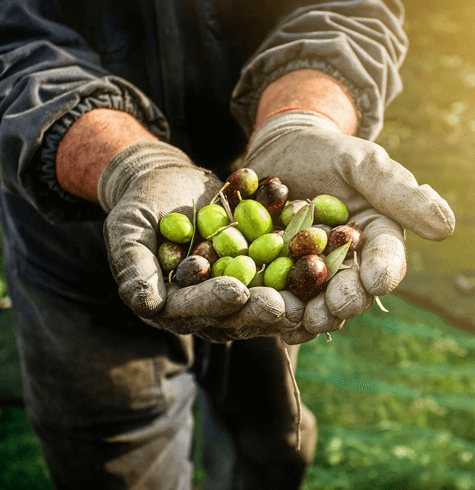 Our Flavors Are Grown. Literally.
We work with small farms committed to practicing regenerative agriculture.
This process goes beyond organic to build and maintain healthy soil. Not only is it better for the land and the farmer - it creates nutrient rich foods that deliver more robust flavors.
Sun ripened and hand picked at the peak of perfection, you'll taste the results - zingy and bright, bold and decadent.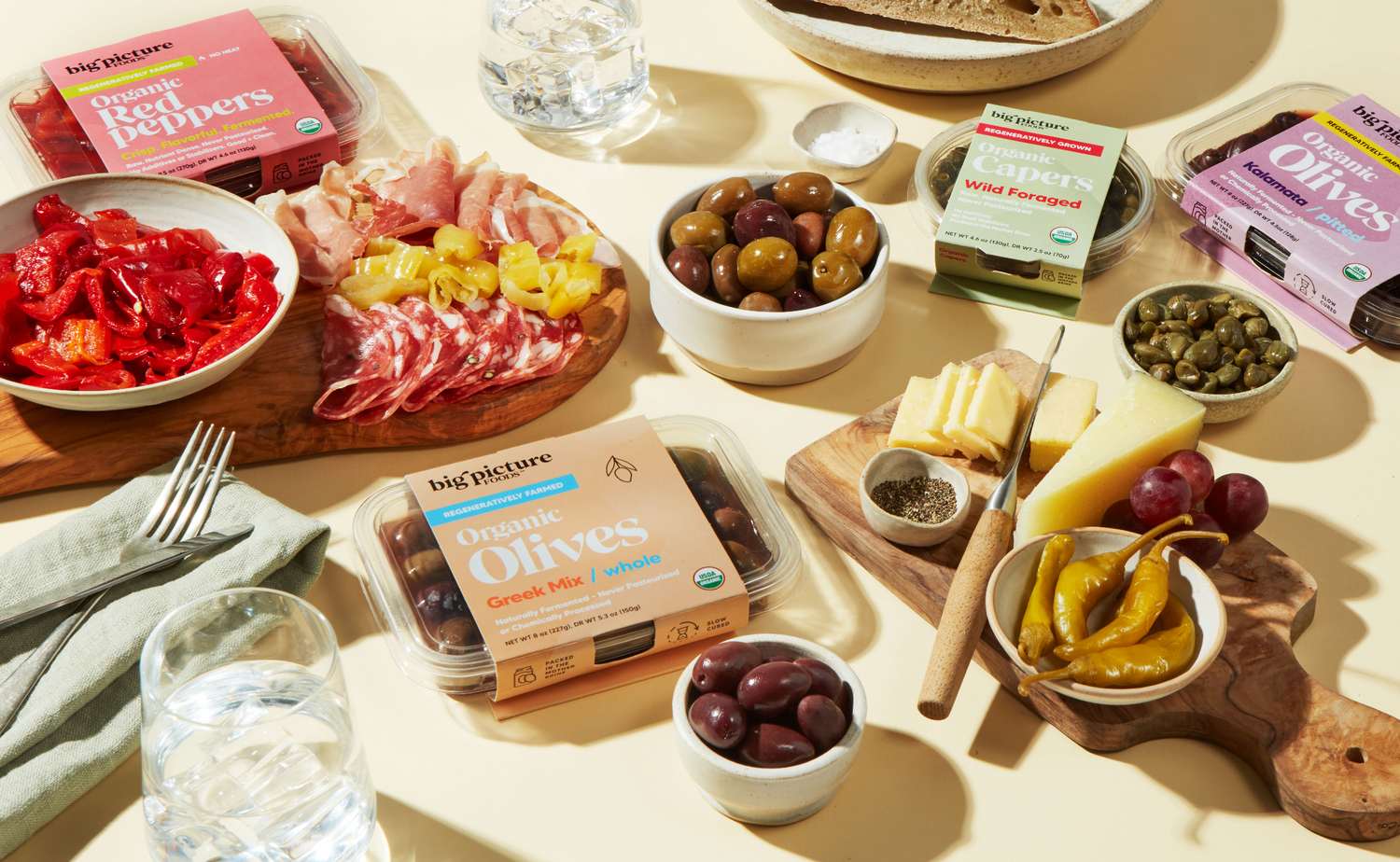 Plant-based indulgence that nourish and restore.
Everything we make is raw, naturally fermented, and never heated or depleted.
Our foods are loaded with antioxidants, anti-inflammatory compounds, minerals, vitamins and probiotics. Not only is this better for your body and how you feel, there's peace of mind in knowing you're doing right by the planet.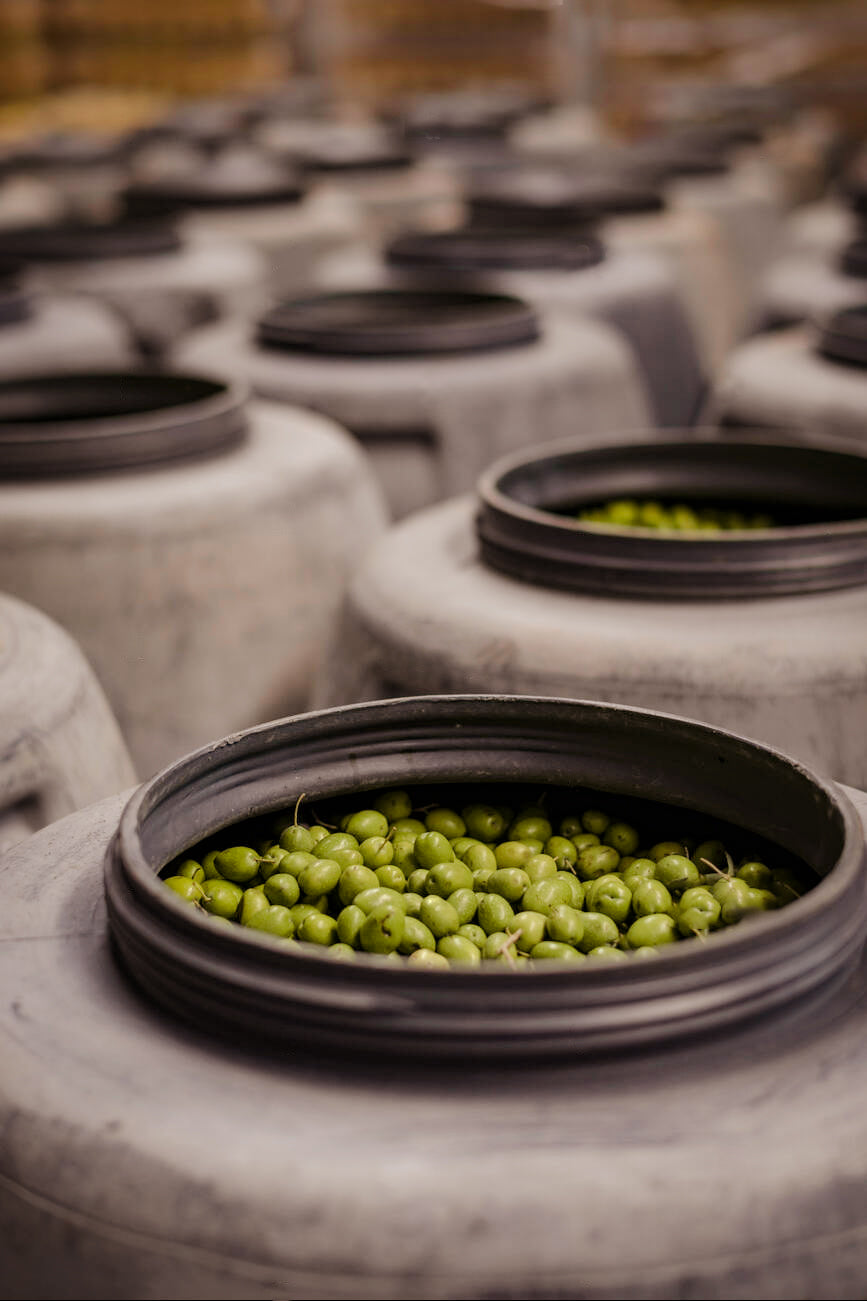 Mother (Brine) Knows Best.
Fermentation is where the magic happens. It's where our mother brine crafts her unique and special flavors.
A true mother brine takes time. Something most conventional food companies dismiss. Not us. Over many months, the native cultures patiently work their magic to naturally preserve and stabilize our products using only three ingredients – artesian mineral water, sea salt and organic kosher wine vinegar. We hope you agree, the wait is worth it.